2022.08.24 | Self-care as an Ethical Practice
Maintaining physical, mental, spiritual, and emotional health is important for everyone and it is particularly important for those working in helping professions like social work, nursing, case management, and counseling. Practicing self-care can be an antidote to burnout and chronic stress. While people in many fields experience burnout and work stress, social service professionals are particularly at risk because of the high levels of empathy required by their jobs and the vulnerability of clients and patients.
Burnout can lead to depression, physical illness, a sense of meaninglessness in one's work and apathy.  Left unchecked, these symptoms can lead to time lost from work and professional errors.
This workshop will discuss the ethics of self-care for social service professional, provide opportunities to assess one's self-care, and begin to create an individualized self-care plan.
___________________________________________________________________
Learning Outcome:
Develop a personal self-care plan that meets your needs and fits into your lifestyle
___________________________________________________________________
About the Presenter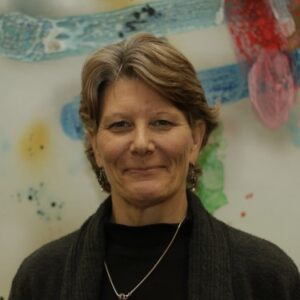 Kelli S. Fox, LCSW, CCS, LADC Kelli earned a bachelor's degree at Rutgers University in NJ and a master of social work degree at the University of New England in Maine. I have been teaching in higher education since 1994. Throughout her clinical work, Kelli has learned from mentors and her own experiences to recognize the power of positive and authentic relationship to create healing and recovery for individuals and families, including very young children and adult survivors of violence. Read more
___________________________________________________________________
Criteria for Successful Completion
100% Attendees required to participate and be present in the full duration of the learning activity and complete/submit an evaluation form. Partial credit will not be awarded.
Conflict of Interest
This educational activity does not include any content that relates to the products and/or services of a commercial interest that would create a conflict of interest. There are no individuals in a position to control content for this activity or have any relevant financial relationships to declare.
Commercial Support
There is no commercial support being received for this CNE offerings.
 Approval Statement
CCSME is approved as a provider of nursing continuing professional development by the Northeast Multistate Division Education Unit, an accredited approver by the American Nurses Credentialing Center's Commission on Accreditation.
Contact Hours
3 contact hours for nurses
3 contact hours for social workers, licensed clinical professional counselors, and behavioral health professionals
3 Category I contact hours  for psychologists are provided. CCSME is a pre-approved sponsor and provider of Professional Education Activities for Psychologists.
3 contact hours CHES. CCSME is a designated provider of continuing education contact hours (CECH) in health education by the National Commission for Health Education Credentialing, Inc.
3 contact hours pending for alcohol and drug counselors from the board of alcohol and drug counselors