Description
2022.08.24 | 12 p.m. to 1 p.m. | Comorbidities in Psychiatry, Prescribing Pearls

This presentation will assist prescribers in their conceptualization and understanding of different diagnostic categories and ways psychiatric presentations may overlap to guide their choice of agents to treat complex medical psychiatric and substance issues appropriately without exacerbating other comorbid issues. Topics will include the how fentanyl influences those decisions, tips on reading confirmation substance testing, and ways to avoid precipitated withdrawal and the phenomenon known collectively as "restless leg syndrome."  Topics will include treating substance use disorders and anxiety, depression, and bipolar spectrums as well as depressive disorder sub types among others as time allows.
______________________________________________________
Audience:
Prescribing clinicians and their teams
______________________________________________________
About the Presenter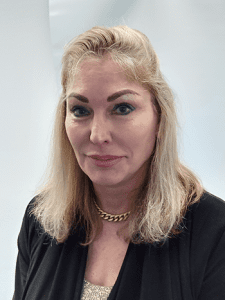 Laurie Deerfield, DO, AOFP, AOBNP, FASAM, ABAM, and AOAAM Dr. Deerfield is the Medical Director/Psychiatrist for Aroostook Mental Health Services, Inc. (AMHC).  She serves clients with psychiatric and med management needs throughout Aroostook, Washington, and Hancock Counties.  Dr. Deerfield was previously in private practice in New Jersey and focused on general and addiction psychiatry, caring for patients diagnosed with various disorders including anger management, anxiety/panic disorders, depression, chemical dependency/substance use, and more.  She has served as a Medical Director and provider for substance use treatment and recovery centers, as well as being an independent contractor and medical consultant to multiple professional boards and organizations including: Professional Assistance Program of New Jersey, Board of Medicine, Board of Nursing, and other health and legal Boards.
Dr. Deerfield has completed the following Boards: AOFP, AOBNP, FASAM, ABAM, and AOAAM.  She is invested in an integrative and holistic approach to health maintenance and has always valued working closely with all types of providers in a more effective team approach. This strategy not only seeks to avoid unnecessary polypharmacy but allows providers to share their expertise in an ongoing consultative model.
____________________________________________________
Continuing Medical Education
This activity has been planned and implemented in accordance with the accreditation requirements and policies of the Accreditation Council for Continuing Medical Education (ACCME) through the joint providership of the Maine Medical Education Trust and CCSME. The Maine Medical Education Trust is accredited by the Maine Medical Association Committee on Continuing Medical Education and Accreditation to provide continuing medical education for physicians.
Contact Hours
1 contact hour for social workers, licensed clinical professional counselors, and behavioral health professionals
1 Category I contact hour for psychologists are provided. CCSME is a pre-approved sponsor and provider of Professional Education Activities for Psychologists.
1 contact hour CHES. CCSME is a designated provider of continuing education contact hours (CECH) in health education by the National Commission for Health Education Credentialing, Inc.
1 contact hour pending for alcohol and drug counselors from the board of alcohol and drug counselors