Description
2022.09.13 | 12 p.m. to 1 p.m. | Illicit Drug Supply 2022: More Potent Methamphetamine, Forms and Mixtures of Fentanyl and the "Xines" "Xenes"

An undeniable fact of the 2022 illegal drug supply is that it is changing rapidly and it is much more lethal.  Methamphetamine with far greater purity and potency and fentanyl mixed into "heroin" cocaine and meth, fentanyl pressed into a variety of pill forms and potent drugs including xylazine (a veterinary tranquilizer) and isotonitazene a potent opioid are now part of the drug landscape.
Learning objectives:
Understand the new street drug supply to provide effective overdose care and treatment.
______________________________________________________
Audience:
Prescribing clinicians and their teams
______________________________________________________
About the Presenter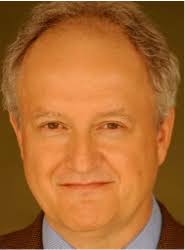 Richard Rawson, Ph.D Dr. Rawson is an Emeritus Professor in the Department of Psychiatry and Biobehavioral Science, UCLA School of Medicine and a Research Professor at the University of Vermont. He received his Ph.D. in experimental psychology from the University of Vermont in 1970. He has conducted an extensive portfolio of research on methamphetamine, including projects on behavioral and medication treatments, with brain imaging measures. He was a member of the Federal Methamphetamine Advisory Group for Attorney General Janet Reno. During the past decade, he has worked with NIDA, SAMHSA, the US State Department, the World Health Organization and the United Nations Office of Drugs and Crime on international substance abuse research and training projects, exporting US technology and addiction science throughout the world. Dr. Rawson has published 3 books, 40 book chapters and over 240 professional papers and annually conducts numerous workshops, paper presentations and training sessions.
____________________________________________________
Continuing Medical Education
This activity has been planned and implemented in accordance with the accreditation requirements and policies of the Accreditation Council for Continuing Medical Education (ACCME) through the joint providership of the Maine Medical Education Trust and CCSME. The Maine Medical Education Trust is accredited by the Maine Medical Association Committee on Continuing Medical Education and Accreditation to provide continuing medical education for physicians.
Contact Hours
1 contact hour for social workers, licensed clinical professional counselors, and behavioral health professionals
1 Category I contact hour for psychologists are provided. CCSME is a pre-approved sponsor and provider of Professional Education Activities for Psychologists.
1 contact hour CHES. CCSME is a designated provider of continuing education contact hours (CECH) in health education by the National Commission for Health Education Credentialing, Inc.
1 contact hour pending for alcohol and drug counselors from the board of alcohol and drug counselors