Description
2022.10.04 | 4 p.m. to 5 p.m. | Medications and Treatment of Alcohol Use Disorders

Objectives:
Understand prescribing and treatment for Alcohol Use Disorder
Describe ways to engage with patients when discussing unexpected information
_____________________________________________________
Audience:
Prescribing clinicians and their teams
______________________________________________________
About the Presenters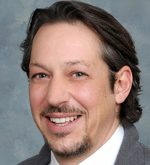 Eric Haram, LADC Eric is the owner of Haram Consulting, a health and behavioral healthcare consulting firm. Haram Consulting offers large- and small-scale technical assistance for all aspects of strategic planning, workforce development, and clinical and business systems design for states, institutions, and organizations.
In this capacity, Eric is Senior Field Consultant to the Addiction Technology Transfer Center with Brown University, and National Implementation Consultant with the University of Wisconsin–Madison College of Engineering. Eric provides consultation to Maine Quality Counts on implementing SBIRT in Maine's Patient Centered Medical Home, and to the states of Ohio, Mississippi, Texas, West Virginia, and Maine on medication-assisted treatment expansion. Recently, Eric served as co-chair of the U.S. Attorney's Task Force on the Treatment and Prevention of Opioid Dependence, State of Maine.
Since 1997, Eric has served Maine as Licensing Specialist, Public Health Educator, and Senior Manager of Corrections for Maine's Office of Substance Abuse, and has directed behavioral services for Mid Coast Hospital, Mercy Recovery Center, and Crossroads for Women.
He provides countless hours of advocacy for improved access to addiction and mental health treatment in the Maine State Legislature and was President and Board Chair of the Maine Association for Substance Abuse Programs from 2007–2013. Eric lives in coastal Maine with his wife and their two teenage daughters.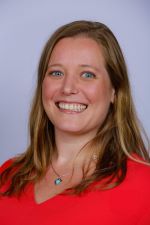 Stephanie Nichols, PharmD, BCPS, BCPP Dr. Stephanie Nichols is an Associate Professor of Pharmacy Practice at the University of New England College of Pharmacy, Adjunct Clinical Assistant Professor of Psychiatry at the Tufts University School of Medicine, and a Psychiatric and Substance Use Disorder (SUD) Pharmacist at Maine Medical Center in Portland.  She graduated from the University at Buffalo with her Doctor of Pharmacy degree and completed an Inpatient Pharmacy Practice Residency at Maine Medical Center.  Dr. Nichols is dual-board certified as a Pharmacotherapy Specialist (BCPS) and a Psychiatric Pharmacist (BCPP) and is a fellow of the American College of Clinical Pharmacy (FCCP).
In her role at the University, Dr. Nichols is involved in teaching mental health, pain, and medicine therapeutics, providing experiential education rotations for learners (95 and counting), serving on College, University, and community committees, and mentoring students and residents.  In her role at the Health System, she is involved in providing direct patient care to patients with mental illness, providing psychopharmacotherapy consults, teaching patients and other members of the interprofessional team about pharmacotherapy, and participating in population health endeavors, including: co-development of policies and procedures regarding opioid withdrawal, clozapine, ketamine, naloxone, and alcohol withdrawal. She is also extremely passionate about interprofessional education and care, and about reducing stigma around mental illness and SUDs. Dr. Nichols has received multiple awards for her excellence in clinical practice, teaching, and research. Dr. Nichols has co-published over 20 manuscripts in journals including: Pain, J of Psychopharmacology, Pharmacotherapy, Psychosomatics, PLoS ONE, J of Studies on Alcohol and Drugs, Pharmacology, Peer J, and Preventative Medicine.  Her research interests include: SUDs, psychotropic polypharmacy, and prevention, detection, and mitigation of psychotropic drug related problems.   She is also very active in national clinical pharmacy organizations and serves as an expert consultant for the SAMHS Opioid Response Network (ORN, formerly STR-TA).
Outside of work, she enjoys spending time in her yard with her husband, Eric, and their dogs, Sage and Basil. She also enjoys reading, gardening, painting, boating, and visiting lighthouses.
____________________________________________________
Continuing Medical Education
This activity has been planned and implemented in accordance with the accreditation requirements and policies of the Accreditation Council for Continuing Medical Education (ACCME) through the joint providership of the Maine Medical Education Trust and CCSME. The Maine Medical Education Trust is accredited by the Maine Medical Association Committee on Continuing Medical Education and Accreditation to provide continuing medical education for physicians.
Contact Hours
1 contact hour for social workers, licensed clinical professional counselors, and behavioral health professionals
1 Category I contact hour for psychologists are provided. CCSME is a pre-approved sponsor and provider of Professional Education Activities for Psychologists.
1 contact hour CHES. CCSME is a designated provider of continuing education contact hours (CECH) in health education by the National Commission for Health Education Credentialing, Inc.
1 contact hour pending for alcohol and drug counselors from the board of alcohol and drug counselors