Description
Cannabis Research: Priorities and Complexities | November 1, 2022 | 10 AM to 11 AM | 1 Contact Hour
Description and Learning Objectives:
The presenter will clarify cannabis, cannabinoids, and the endocannabinoid system.  After examining the evolving landscape and the effects of long-term cannabis use, the public health impacts of cannabis will be discussed.
Understand cannabis, cannabinoids, and the endocannabinoid system
Discuss the evolving landscape of cannabis use
Examine long term health effects of cannabis
Discuss the public health impact of cannabis
___________________________________________________________________
About the Presenter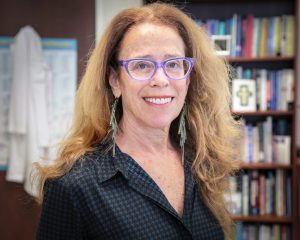 Susan Weiss, Ph.D. | Dr. Susan Weiss is the Director, Division of Extramural Research at the National Institute on Drug Abuse (NIDA), which oversees NIDA's extramural programs, operations planning, and trans-NIH initiatives, including the Adolescent Brain Cognitive Development (ABCD®) Study and the HEALthy Brain Child Development (HBCD) Initiative. Dr. Weiss also serves as a senior science advisor to the NIDA Director and scientific liaison to the NIH, HHS, and other Federal Agencies. Previously, she served as the Chief of the Science Policy Branch and Acting Director of NIDA's Office of Science Policy and Communications. Before coming to NIDA, Dr. Weiss was the Senior Director of Research at the National Mental Health Association (now Mental Health America), and previously she directed a translational research program in the Biological Psychiatry Branch of the National Institute of Mental Health. Dr. Weiss received multiple awards, including NIH Plain Language Awards, NIH and NIDA Director's Awards, and an Emmy for her contributions to the HBO Addiction Project. She has published more than 150 scientific articles and chapters, graduated from the State University of New York at Stony Brook, and received her Ph.D. in Psychology from the University of Maryland.
___________________________________________________________________
Continuing Medical Education
This activity has been planned and implemented in accordance with the accreditation requirements and policies of the Accreditation Council for Continuing Medical Education (ACCME) through the joint providership of the Maine Medical Education Trust and CCSME. The Maine Medical Education Trust is accredited by the Maine Medical Association Committee on Continuing Medical Education and Accreditation to provide continuing medical education for physicians.
Contact Hours
1 contact hour for social workers, licensed clinical professional counselors, and behavioral health professionals
1 Category I contact hour for psychologists are provided. CCSME is a pre-approved sponsor and provider of Professional Education Activities for Psychologists.
1 contact hour CHES. CCSME is a designated provider of continuing education contact hours (CECH) in health education by the National Commission for Health Education Credentialing, Inc.
1 contact hour pending for alcohol and drug counselors from the board of alcohol and drug counselors