Description
2022.11.10 | 4 p.m. to 5:30 p.m. | Diagnosis and Treatment of ADHD in Adults with Substance Use Disorder: Applying Evidence to a Common Clinical Quandary

Description: Diagnosis and treatment of adult ADHD are on the rise. Patients with substance use disorder are thought to be disproportionately affected by ADHD but how safe is it, and what impact does the pharmacologic treatment have?  This session will bring together psychiatry and addiction medicine physicians to explore this clinical question. We will present clinical advice about diagnosis, review literature about pharmacologic treatment, and bring experience and evidence together to discuss common clinical questions on this topic.
Goals
Raise awareness of the complexity of ADHD dx
Understand evidence for treatment of adult ADHD alone and with SUD
Understand the harms of treatment of adult ADHD
Objectives, at the end of this session participants, will be able to
Identify considerations in enhancing the specificity of making an ADHD dx in adults
Outline potential harms of stimulant therapy
Describe the evidence for benefit of treatment of adult ADHD and the limitations of that evidence
______________________________________________________
Audience:
Prescribing clinicians and their teams
______________________________________________________
About the Presenters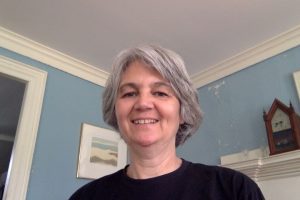 Margaret Chaplin, MD, FAPA, FASAM Dr. Meg Chaplin has been a community psychiatrist for 30 years. A graduate of Swarthmore College and Harvard Medical School, she is board certified in Psychiatry and in Addiction Medicine. She has been an invited speaker for the Connecticut Department of Mental Health and Addiction Services, Connecticut Department of Public Health,  and CCAR (Connecticut Community for Addiction Recovery). She has also presented several times at the fall conference of the American Psychiatric Association.  She also serves as a mentor for the SAMSHA Providers Clinical Support System and as a member of the APA SMI COE Clozapine Workgroup. Her professional interest is in co-occurring substance use disorders and severe mental illness.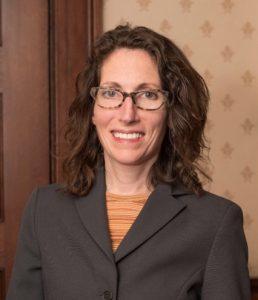 Lauren Moran, MD, MPH
Dr. Lauren Moran is a psychiatrist at McLean Hospital. She is the Director of the McLean Pharmacoepidemiology Laboratory and an Assistant Professor at Harvard Medical School. She completed medical school and psychiatry residency training at Johns Hopkins. Subsequently, she was a Research Fellow at the Maryland Psychiatric Research Center of the University of Maryland and at Massachusetts General Hospital's Center for Addiction Medicine. Her research uses big data reflecting real-word evidence of clinical care such as insurance claims databases and electronic health records. Her research on the risk of psychosis with prescription stimulants was published in the New England Journal of Medicine. She is currently the Principal Investigator of an R01 focused on studying the risk of psychosis and mania with prescription stimulant use.

Andrea Truncali, MD, MPH
Andrea Truncali MD MPH is a board-certified physician in both Internal and Addiction Medicine, and an Assistant Professor of Medicine at Tufts University. She completed medical school and residency at New York University, followed by further training in preventive medicine and public health. In pursuit of improving the health and well-being of underserved people, Dr Truncali takes care of patients in specialty substance use treatment as well as primary care settings, provides education and guidance to physicians on the topic of substance use disorder, and contributes to activities at the state level regarding substance use prevention and treatment.
____________________________________________________
Continuing Medical Education
This activity has been planned and implemented in accordance with the accreditation requirements and policies of the Accreditation Council for Continuing Medical Education (ACCME) through the joint providership of the Maine Medical Education Trust and CCSME. The Maine Medical Education Trust is accredited by the Maine Medical Association Committee on Continuing Medical Education and Accreditation to provide continuing medical education for physicians.
Contact Hours
1.5 contact hours for social workers, licensed clinical professional counselors, and behavioral health professionals
1.5 Category I contact hours for psychologists are provided. CCSME is a pre-approved sponsor and provider of Professional Education Activities for Psychologists.
1.5 contact hours CHES. CCSME is a designated provider of continuing education contact hours (CECH) in health education by the National Commission for Health Education Credentialing, Inc.
1.5 contact hours pending for alcohol and drug counselors from the board of alcohol and drug counselors