Description
Ethics: Aha Moments and Pitfalls in Inter-Professional Collaborative Practice | April 7, 2023 | 8:30 AM to 11:45 AM | 3 Contact Hours
Inter-professional collaborative practice is an essential component in patient/client care.  When a collaborative team works well together, patients tend to have better health outcomes. Unfortunately, teamwork, respect for other professions, a sense of shared ethical responsibility, and positive professional communication are not interactions that "just happen".  Most professional training happens in siloes, and thus many professionals step into the field without knowledge or experience with inter-professional collaborative practice competencies.
This workshop will provide an overview of inter-professional collaborative practice and its importance to professionals working in the field of mental health, substance misuse, and other health professions, explore the roles and responsibilities of an inter-professional team, and introduce participants to the competencies for inter-professional collaborative practice developed by the National Center for Inter-professional Collaborative Education and Practice (NEXUS – IPEC). Emphasis will be placed on the ethics and values competency of working on an inter-professional team.
Learning objectives:
Define inter-professional collaborative practice competencies & skills
Describe factors that influence collaborative working environments (e. g. psychological safety; recognition of power relations; respect for other's roles & responsibilities)
Understand your profession's role on an inter-professional team
Respond to professional misunderstanding, stereotyping and bias about one's profession or discipline when working with an inter-professional collaborative team
Understand the importance of shared ethical responsibility and values among providers when working collaboratively
___________________________________________________________________
About the Presenter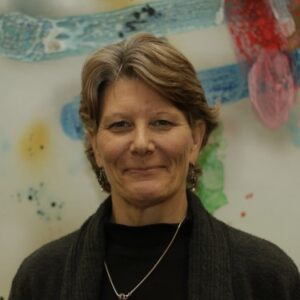 Kelli S. Fox, LCSW, CCS, LADC Kelli earned a bachelor's degree at Rutgers University in NJ and a master of social work degree at the University of New England in Maine. I have been teaching in higher education since 1994. Throughout her clinical work, Kelli has learned from mentors and her own experiences to recognize the power of positive and authentic relationship to create healing and recovery for individuals and families, including very young children and adult survivors of violence. Read more
___________________________________________________________________
Criteria for Successful Completion
100% Attendees required to participate and be present in the full duration of the learning activity and complete/submit an evaluation form. Partial credit will not be awarded.
Conflict of Interest
This educational activity does not include any content that relates to the products and/or services of a commercial interest that would create a conflict of interest. There are no individuals in a position to control content for this activity or have any relevant financial relationships to declare.
Commercial Support
There is no commercial support being received for this CNE offerings.
3 contact hours for social workers, licensed clinical professional counselors, and behavioral health professionals
3 Category I contact hours  for psychologists are provided. CCSME is a pre-approved sponsor and provider of Professional Education Activities for Psychologists.
3 contact hours CHES. CCSME is a designated provider of continuing education contact hours (CECH) in health education by the National Commission for Health Education Credentialing, Inc.
3 contact hours pending for alcohol and drug counselors from the board of alcohol and drug counselors