Description
2023.04.12 and 2023.04.19 | 8:30 a.m. to 11:45 p.m. |  Person-Centered Recovery Planning: Honoring the Person and Weaving the Golden Thread
This training will review key indicators of Person-Centered Recovery Planning from both a process and a documentation perspective. Particular emphasis will be placed on strategies for maintaining a strengths-based recovery orientation in collaborative care planning while simultaneously meeting rigorous documentation standards associated with fiscal and regulatory requirements.
About the Presenters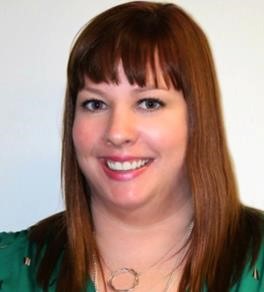 Amanda Saake, LMSW, CPRP, NYCPS-P (she/her/hers) Amanda is currently the Chief Advocacy Officer, overseeing the Office of Advocacy and Peer Support Services at the New York State Office of Mental Health. In this role, she serves as the interface between individuals and families served by the public mental health system and OMH staff responsible for programmatic and policy decisions. She also provides leadership for Peer Support services. She is dedicated to strengthening the opportunities for the Peer workforce to have upward mobility in their careers and expanding opportunities for Peer Specialists to work in positions throughout the behavioral system of care. Before this appointment, Amanda served as the Director of Training at The Coalition for Behavioral Health in New York City. In that role, Amanda oversaw training and technical assistance efforts that were intended to build the capacity of community-based providers to deliver high quality, recovery-oriented services so more people can achieve the promise of recovery.  Amanda has provided training on Person-Centered Recovery Planning for eight years for a variety of providers working in behavioral health settings. In addition to trainings, she has provided workshops at local, regional, and national conferences alongside leading national Person-Centered Recovery Planning experts. Amanda has more than 16 years' experience providing direct service and supervision in the human services workforce. Amanda has worked in a broad range of settings, including supportive housing, Assertive Community Treatment (ACT), harm reduction, LGBT youth outreach, Personalized Recovery Oriented Services (PROS), and outpatient mental health as both a practitioner and supervisor.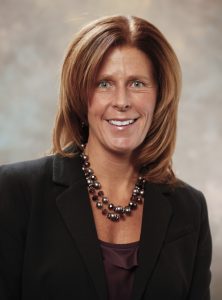 Janis Tondora, Psy.D. Janis Tondora is an Associate Professor in the Department of Psychiatry at the Yale School of Medicine in Connecticut where she lives with her husband and beloved labradoodles after recently becoming an empty-nester with two children in college. Based at the Program for Recovery and Community Health, Dr. Tondora's work involves designing and implementing person-centered practices that promote recovery, self-determination, and community inclusion among people with behavioral health concerns. She has done this work in partnership with over 25 states where she has both teaches, and learns from, stakeholders committed to person-centered systems transformation. She has authored numerous publications on this topic, including a 2014 text, Partnering for Recovery in Mental Health: A Practical Guide to Person-Centered Planning. Dr. Tondora's consultation and publications have been widely used by both public and private service systems to advance the implementation of recovery-oriented practices in the U.S. and abroad.
Contact Hours
A completed evaluation and 100% participation is required to receive a certificate of contact hours. Partial credit will not be awarded.

6 Category I contact hours for Psychologists are provided. CCSME is a pre-approved sponsor and provider of Professional Education Activities for Psychologists.
6 contact hours for CHES. CCSME is a designated provider of continuing education contact hours (CECH) in health education by the National Commission for Health Education Credentialing, Inc.
Certificate of attendance for 6 contact hours for social workers, licensed clinical professional counselors, and other professionals.
6 contact hours pending approval by the Maine Board of Alcohol and Drug Counselors.