Description
30 on the 30th | March 30, 2022 | Celebrating 30 Years of Serving Maine
A correctional system that aligns with pathways to recovery is critical for supporting individuals experiencing mental health and substance use disorders. Two empowered Maine women, Abby Frutchey and Courtney Allen, will share their experience and work with changing and improving recovery and corrections relationships. Two panels then will explore successes, challenges, and critical needs in the areas of employment and youth services. The goals and outcomes are to understand the levers needed for change and to embrace the work for supporting all pathways for our citizens to be valued and contributing members of the community.
Morning Session
8:30 a.m. to 10 a.m. Awards and recognition to honor the work, the trailblazers, and of course, the members!

Afternoon Session
1 p.m. to 4 p.m. Keynotes and panels will address recovery oriented justice through employment and supporting youth resilience.
Participants may attend both sessions, or attend the session of their choice.
CCSME Members and new member applicants attend for free. Use your coupon code to generate a $0 balance at check out. | $25 all others
Become a CCSME Member
________________________________________________________________________________________________________
About the Keynotes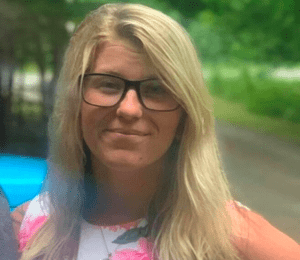 Courtney Allen Courtney Allen is the Policy Director of the Maine Recovery Advocacy Project (ME-RAP), a grassroots network of Mainers working on community and public policy-based solutions to the addiction crisis. Read more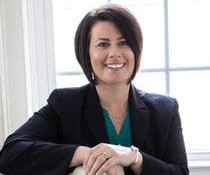 Abby Frutchey, MSW, LADC, CCS Abby Frutchey is a 2006 graduate of the Washington County Adult Drug Treatment Court.  She is the Substance Use Response Coordinator for Community Caring Collaborative and has 12 years of experience practicing as a licensed substance use treatment provider and clinical supervisor, specializing in treatment of those involved in the criminal justice system. Read more
________________________________________________________________________________________________________
How has CCSME impacted your or your organization's service to behavioral health in Maine? Tell us in a few words or in a picture and your feedback will be included in the 30 on the 30th Celebration and Annual Meeting. Email us at ccsme@ccsme.org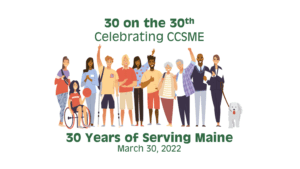 ___________________________________________________________________________________________________________________________
Come back to learn more about the celebration and the professional development opportunities as we continue to plan them. Thank you