Description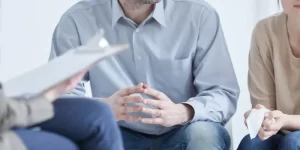 The
Motivational Interviewing
approach supports people to change their ambivalent behavior. It is a counseling conversation style used by helping professionals to facilitate an individual's motivation for change. Highly researched, it can be used in various fields and settings.
Immersion Dates and Descriptions
September 19 and 23, 2022 from 10 am to 2 pm | Motivational Interviewing Fundamentals
Provides learners with an introduction to Motivational interviewing and focuses on the spirit, techniques, and key principles of holding a Motivational Interviewing conversation. Highly experiential, learners will participate in exercises designed to illustrate the concepts described and will be given the opportunity to discuss their experience with those exercises.
September 27 and 28, 2022 from 1 pm to 3 pm   | Motivational Interviewing Advancing the Practice  Deepen MI skills and understanding during this highly experiential training. Learners are presented with more in-depth concepts of motivational interviewing and introduced to more advanced ideas related to motivational interviewing.
Multiple times weekly Virtual group coaching support sessions
Learning Objectives:
Identify the four key elements that embrace the spirit of Motivational Interviewing
Improve by at least 1 level in MI proficiency, based on the MI Treatment Integrity Coding Manual 4.2.1.
Learning Outcomes:
Understand the key elements of the spirit of Motivational Interviewing
Demonstrate an increased MI proficiency rating based on the coded results of the helper's response questionnaire.
_______________________________________
Fees will NOT be collected
______________________________________
Requirements for Participation

Participate and be present for the full duration of the learning activities
Schedule and complete pre and post-simulated conversations
Attendees are required to submit an online evaluation at the end of the activity.
Partial credit will not be awarded.
______________________________________
Eligibility for Participation This Immersion is open to a maximum of 25 participants from up to 5 different agencies/organizations.
Preference will be given to organizations with 5 staff members who are able to participate in the Immersion.
______________________________________
To Apply:
Step 1 Schedule the required pre and post-simulated conversations here:
Step 2 Complete Fall 2022 application: here
______________________________________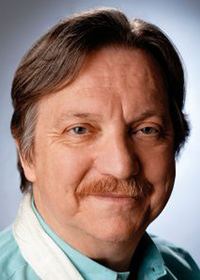 Stephen R. Andrew, LCSW, LADC, CCS, CGP, MINT
Stephen is a "storyteller," training, therapist, author, community organizer, and the Chief Energizing Officer of Health Education Training Institute. He maintains a compassion-focused private practice in Portland, Maine where he also facilitates a variety of men's co-e, and caregiver groups. Stephen has been a member of the International Motivational Interviewing Network of Trainers (MINT) since 2003. Stephen was given the distinction of being a "Certified" trainer in Motivational Interviewing by MINT in 2019. He is a MIA-STEP trainer (Motivational Interviewing Assessment: Supervisor Training Program) for the New England ATTC since 2007. Stephen has been Motivational Interviewing Treatment Integrtiy (MITI) trained and has over 100 hours of additional training in Motivational Interviewing.
______________________________________
Conflict of Interest
This educational activity does not include any content that relates to the products and/or services of a commercial interest that would create a conflict of interest. There are no individuals in a position to control content for this activity or have any relevant financial relationships to declare.

Commercial Support
There is no commercial support being received for this CNE offering.

Joint Providership
This activity is being jointly provided by CCSME and HETI (Health Education Training Institute)
Approval Statement
CCSME is approved as a provider of nursing continuing professional development by the Northeast Multistate Division Education Unit, an accredited approver by the American Nurses Credentialing Center's Commission on Accreditation.

11 contact hours for nurses
11 contact hours for social workers, licensed clinical professional counselors, and behavioral health professionals
11 Category I contact hours  for psychologists are provided. CCSME is a pre-approved sponsor and provider of Professional Education Activities for Psychologists.
11 contact hours CHES. CCSME is a designated provider of continuing education contact hours (CECH) in health education by the National Commission for Health Education Credentialing, Inc.
11 contact hours approved for alcohol and drug counselors by the Maine Board of Alcohol and Drug Counselors
You may direct questions to Peggy Spencer, Education Programs Manager, CCSME
ccsme@ccsme.org | 207-878-6170