2013 Beyond the Basics in Suicide Prevention Brochure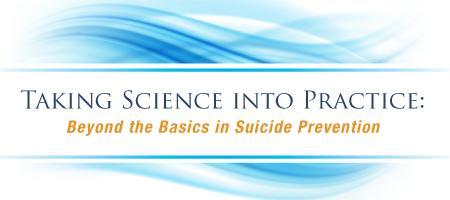 2013 Beyond the Basics in Suicide Prevention Brochure
Conference: 2013 Beyond the Basics in Suicide Prevention — Taking Science into Practice
Thursday, Mar 21, 2013
DoubleTree by Hilton, South Portland
The Beyond the Basics conference is a "best practice" conference offering participants in-depth and progressive information and the latest research in the field of suicide and suicide prevention. The conference was designed for an adult audience that had basic training and knowledge in suicide and suicide prevention and wished to expand their knowledge and ability to engage in suicide prevention in Maine.
The 2013 theme, "Taking Science into Practice: Beyond the Basics in Suicide Prevention," guided a program of the most up-to-date research on suicidology and evidence-based tools and provided participants with information to use in everyday practical applications.
The conference featured several national leading experts on suicide assessment and prevention.