Description
Dr. Karen Simone will describe the opioids taken in overdose, discuss the evolution of the opioid epidemic, review statistics, and discuss the presentation and management of opioid overdose. Content will include the types of situations encountered, contribution of drug interactions to toxicity, concerns about tolerance, and dosing and driving, as well as appropriate expectations of the prescription drug monitoring program.
---
Thursday, September 28, 2017
12:00pm–1:30pm EDT
---
About the Presenter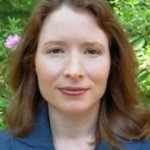 Dr. Karen Simone is the Director of the Northern New England Poison Center, which serves the States of Maine, New Hampshire, and Vermont. She is an Assistant Professor of Emergency Medicine at Tufts University School of Medicine. Current interests in toxicology include enhancement of the collaboration between professionals working with patients who have coexisting substance abuse and psychiatry disorders, as it relates to poisoning.