Description
The Emergency Department can be an entry point for treatment, a safety net, or in some cases, a place to obtain drugs. This 1-hour webinar presented by James Wolak, MD, will explore how the ED can be part of the solution. Participants will learn ways to respond to acute withdrawal, to analyze the differences in the presentations of pain verses drug seeking behavior, to limit misuse of substances, and to address chronic and acute suicidal ideation that frequently accompanies substance use disorders.
Dr. Wolak will offer a subsequent half-day training that will delve more deeply into these issues. In particular, he will focus on assessing and addressing suicidal ideation in those with substance use disorders.
---
Wednesday, October 18, 2017
12:00pm–1:00pm EDT
---
About the Presenter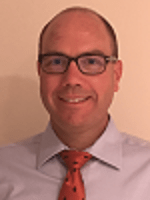 James Wolak, MD, is Medical Director for Hospital Psychiatric Services at Maine Medical Center, where he oversees the inpatient, consult/liaison, and emergency psychiatry divisions. He has over 10 years of experience in the emergency department at Maine Med, having performed countless psychiatric evaluations on acute patients with co-occurring disorders and suicidal ideation. He is an Assistant Professor of Psychiatry at Tufts University School of Medicine and is core faculty for resident and medical student education at Maine Med. He received his MD from Columbia University and completed his residency in psychiatry at New York Presbyterian Hospital/Cornell – Payne Whitney Clinic.