This course will give participants concrete, practical concepts to bring to their work in residential settings. This two-part webinar course will include an overview of trauma and some observable behaviors associated with trauma. We will then discuss the link between trauma and substance use and co-occurring disorders. We will discuss and give examples of positive communication skills that professionals can use with dysregulated clients. Finally, we will discuss how good boundaries can protect staff and clients, and give examples of some "do's" and "don'ts" of professional boundaries.
Course Objectives:
Participants will be able to recognize the difference between professional and non-professional boundaries in the workplace.
Participants will be able to name 3 common trauma behaviors.
Participants will be able to name 3 positive communication skills to use with a dysregulated client.
Participants will be able to identify the link between trauma and substance use/ co-occurring disorders.
---
How it Works
After watching the video presentations by Christine McNulty Grant, LCSW, LADC, CCS, you will be required to take a short quiz. Upon receiving a grade of 80% or higher, you will be directed to a course evaluation. Once you have completed the evaluation, you will be able to download a .pdf certificate to get your course credit.
Outline
Two 40-minute Video Presentations
Exit quiz requiring a score of at least 80% to earn contact hours
Evaluation of the training
---
About the Presenter
Christine McNulty Grant, LCSW, LADC, CCS, has spent her career working with children, adolescents and adults that have been impacted by substance use and mental health challenges. Christine began her career in the early nineties working in an inpatient mental health hospital with children and adolescents. After completing her Bachelor's degree in Social Work, Christine moved to San Jose, CA where she led a drop-in program for homeless and street dependent youth and young adults. After working in California for 6 years, Christine returned home to Maine where she completed her Master's Degree in Social Work.
Over the last 25 years, Christine has had the opportunity to work with many diverse populations in a number of diverse settings. She has had the opportunity to work in inpatient hospital treatment programs; and, has led teams in residential treatment programs; social service drop-in programs for homeless populations; group homes; and, correctional facilities. Currently, Christine is working as a behavioral health consultant for social service programs and schools.
---
Contact Hours
Certificates will be issued upon completion of an online course evaluation.
No partial credit will be given.
1 Category I contact hour for Psychologists are provided.
CCSME is a pre-approved sponsor and provider of Professional Education Activities for Psychologists.
1 contact hour for CHES. CCSME is a designated provider of continuing education contact hours (CECH) in health education by the National Commission for Health Education Credentialing, Inc.
1 contact hour approved by the Maine Board of Alcohol and Drug Counselors
Certificate of completion for 1 contact hour for Social Workers, Licensed Clinical Professional Counselors, and other Professionals.
---
Important Info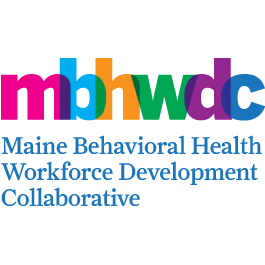 ---