Description
Helping Parents Become a Cannabis Prevention Resource in the Home | March 7, 2023; 12 PM to 1:30 PM | 1.5 Contact Hours 
This webinar will focus on approaches and strategies to strengthen parent skills as a prevention agent in the home. Parents are a key to supporting their teenager's non-use of cannabis or to helping the teen to reduce or stop using if use has already started. Strategies will include basic parenting principles, the use of motivational interviewing, and addressing myths about cannabis use.
Learning objectives
Understand the challenges in addressing cannabis use by adolescents
Understand the role of parents as a prevention agent
Implement a "parent cannabis prevention resource" for interested parents
Learning Outcome
As a result of this learning activity, participants will be able to help parents develop skills to prevent their teenaged children from using cannabis.
___________________________________________________________________
About the Presenter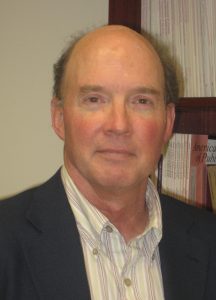 Ken C. Winters, Ph.D. Dr. Winters is a Senior Scientist at the Oregon Research Institute (MN location), and a consultant to the Center for Native Behavioral Health at the University of Iowa. He previously was a Professor in the Department of Psychiatry at the University of Minnesota, where he founded and directed the Center for Adolescent Substance Abuse Research for 25 years.  His primary research interests are the prevention and treatment of youth substance use. Recent research focuses on developing prevention and intervention resources for parents and youth to address adolescent cannabis use. He is on the editorial boards of the Journal of Substance Abuse Treatment, Journal of Child and Adolescent Substance Abuse, and the Psychology of Addictive Behaviors.  Dr. Winters has received numerous research grants from the National Institute of Health and various foundations to address adolescent health. He has published over 140 peer-reviewed articles and numerous book chapters during a 30+ year period, and is a frequent speaker and workshop trainer.
___________________________________________________________________
Criteria for Successful Completion
100% Attendees required to participate and be present in the full duration of the learning activity and complete/submit an evaluation form. Partial credit will not be awarded.
Conflict of Interest
This educational activity does not include any content that relates to the products and/or services of a commercial interest that would create a conflict of interest. There are no individuals in a position to control content for this activity or have any relevant financial relationships to declare.
Commercial Support
There is no commercial support being received for this CNE offerings.
 Approval Statement
CCSME is approved as a provider of nursing continuing professional development by the Northeast Multistate Division Education Unit, an accredited approver by the American Nurses Credentialing Center's Commission on Accreditation.
Contact Hours
1.5 contact hours for nurses
1.5 contact hours for social workers, licensed clinical professional counselors, and behavioral health professionals
1.5 Category I contact hours  for psychologists are provided. CCSME is a pre-approved sponsor and provider of Professional Education Activities for Psychologists.
1.5 contact hours CHES. CCSME is a designated provider of continuing education contact hours (CECH) in health education by the National Commission for Health Education Credentialing, Inc.
1.5 contact hours pending for alcohol and drug counselors from the board of alcohol and drug counselors