Description
2023.03.21 | 12 p.m. to 1 p.m. | ME SUD Learning Community | Justice-Involved Individuals with Opioid Use Disorder

Individuals with opioid use disorder (OUD) often intersect with the criminal justice system. Access to medications for opioid use disorder (MOUD) in correctional facilities has historically been limited. Individuals with OUD are at an increased risk of drug overdose death in the weeks following release from correctional facilities. Access to MOUD while incarcerated has been shown to improve outcomes and reduce recidivism post-release. Addressing the barriers associated with providing MOUD is critical in expanding access to treatment for incarcerated individuals.
Objectives:
• Review post-release outcomes in correctional facilities when MOUD is not available.
• Discuss barriers to implementing MOUD in correctional facilities and understand how treatment reduces the risk of overdose following incarceration.
• Describe outcomes associated with recovery and family treatment courts with a focus on one rural Maine alternative sentencing program.
• Understand the implementation and evaluation of an extended-release buprenorphine pilot for patients with OUD in a rural Maine jail.
_____________________________________________________
Audience:
Prescribing clinicians and their teams
______________________________________________________
About the Presenter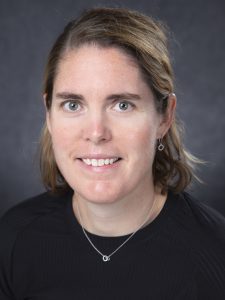 Alane O'Connor, DNP Dr O'Connor is a faculty member of Maine Dartmouth Family Medicine Residency and is on the medical staff at MaineGeneral Medical Center. Her clinical work focuses on addiction medicine and the management of opioid use disorders using buprenorphine. She developed an integrated medical and behavioral health treatment program that has served hundreds of opioid dependent pregnant women over the past ten years. Dr. O'Connor has published her ground breaking research on infant outcomes following exposure to buprenorphine during pregnancy in many journals including the Journal of Maternal-Fetal and Neonatal Medicine, the Journal of Perinatal Medicine, European Addiction Research, the Journal of Substance Abuse Treatment, and the American Journal of Obstetrics and Gynecology. Through her role as co-chair of MaineGeneral's opioid steering committee, she also works to expand access to medication assisted treatment in the primary care setting by mentoring other clinicians and practices. She coordinates the residency's addiction medicine education and has academic appointments at Dartmouth Medical School and Vanderbilt University. She also serves as a peer reviewer for a variety of journals.
__________________________________________________
Continuing Medical Education
This activity has been planned and implemented in accordance with the accreditation requirements and policies of the Accreditation Council for Continuing Medical Education (ACCME) through the joint providership of the Maine Medical Education Trust and CCSME. The Maine Medical Education Trust is accredited by the Maine Medical Association Committee on Continuing Medical Education and Accreditation to provide continuing medical education for physicians.
Contact Hours
1 contact hour for social workers, licensed clinical professional counselors, and behavioral health professionals
1 Category I contact hour for psychologists are provided. CCSME is a pre-approved sponsor and provider of Professional Education Activities for Psychologists.
1 contact hour CHES. CCSME is a designated provider of continuing education contact hours (CECH) in health education by the National Commission for Health Education Credentialing, Inc.
1 contact hour pending for alcohol and drug counselors from the board of alcohol and drug counselors