Description
2023.1.26 | 12 p.m. to 1 p.m. | Crucial Conversations: How to Discuss Tapering of Controlled Substances with New and Established Patients

The presenters, who have many years of experience managing controlled substance tapers and providing guidance for that work through the Schmidt Institute, will provide an overview and concrete, case based examples of effective language and communication strategies in discussing and carrying out compassionate, patient centered tapering of controlled substances.
Objectives:
Understand what to expect from our patients (emotionally and physically) as we undertake discussions of tapering and the actual tapering of medications
Experience examples of patient centered language used in explaining the rationale for tapering
Discuss how best to broach the topics of substance use disorder and chronic persistent dependence with our patients
_____________________________________________________
Audience:
Prescribing clinicians and their teams
______________________________________________________
About the Presenters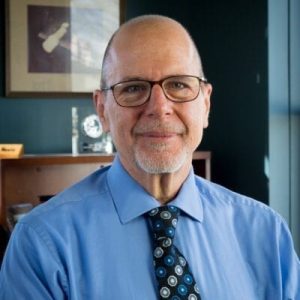 Noah Nesin, MD, FAAFP, has been a family doctor in Maine since 1986, first in a private, solo practice and then in FQHCs (Health Access Network in Lincoln as Medical Director and Penobscot Community Health Care, based in Bangor, as Chief Quality Officer, Chief Medical Officer and now Innovation Adviser).  Dr. Nesin was raised in Howland, Maine, where his father was a family doctor for 39 years.  He attended Tufts University School of Medicine and completed his Family Medicine residency in Duluth, Minnesota. Throughout his career Dr. Nesin has led efforts in evidence based prescribing and in practice transformation to improve efficiency and to use health care resources judiciously.  Dr. Nesin has mentored PA, nurse practitioner and medical students, and Family Practice residents throughout his career. Dr. Nesin serves as the chair of Maine's Academic Detailing Advisory Committee, the body which oversees the Maine Independent Clinical Information Service, sits on the Advisory Committee for the Lunder Dineen Health Education Alliance of Maine, and on the Community Advisory Committee for Maine Health Access Foundation.  He was a co-founder of Maine Quality Counts' Maine Chronic Pain Collaborative, is a member of the editorial board for the Journal of Ambulatory Care Management, serves on the Board of the Bangor Area Recovery Network, and is Chair of AHRQ's National Integration Academy Council.  Dr. Nesin is also a member of Maine's Opioid Clinical Advisory Group and Maine's Governor has appointed him chair of the Maine Prescription Drug Affordability Board and also appointed him as a member of Maine's Board of Licensure in Medicine.  Dr. Nesin is the immediate Past-President of the Maine Public Health Association.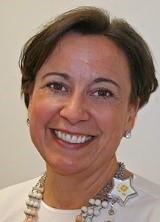 Eva Quirion, NP, Ph.D., is a graduate of The University of Maine, Orono and the University of Phoenix. She joined an interventional pain practice after receiving her FNP certification. She then joined St. Joseph Healthcare in 2014 as a Pain Care provider embedded in primary care. Eva has been working with patients to help them manage their chronic pain. She has worked closely with primary care providers to improve patient safety related to chronic pain medications and other controlled substances. She has become an expert at tapering chronic controlled substances with compassion. The uncovering of undiagnosed substance use disorder led Eva to work with the St. Joseph's MOUD team. At this time, Eva manages over 100 patients who are on suboxone for substance use disorder. The recovery group has also offers XR buprenorphine (injectable buprenorphine) as an additional treatment option for those with opioid use disorder. Eva's dissertation topic is Compassion Fatigue Among Nurse Practitioners in Maine. She became interested in compassion early in her career and works to promote compassion as a therapeutic tool in patient care. In addition to clinical practice, Eva is also serving as faculty in the University of Maine's NP program. Eva's greatest joys are her husband, two daughters, and granddaughter. She enjoys flower gardening and backyard bird watching.
__________________________________________________
Continuing Medical Education
This activity has been planned and implemented in accordance with the accreditation requirements and policies of the Accreditation Council for Continuing Medical Education (ACCME) through the joint providership of the Maine Medical Education Trust and CCSME. The Maine Medical Education Trust is accredited by the Maine Medical Association Committee on Continuing Medical Education and Accreditation to provide continuing medical education for physicians.
Contact Hours
1 contact hour for social workers, licensed clinical professional counselors, and behavioral health professionals
1 Category I contact hour for psychologists are provided. CCSME is a pre-approved sponsor and provider of Professional Education Activities for Psychologists.
1 contact hour CHES. CCSME is a designated provider of continuing education contact hours (CECH) in health education by the National Commission for Health Education Credentialing, Inc.
1 contact hour pending for alcohol and drug counselors from the board of alcohol and drug counselors