2023.12.13-14 | Peer Support Leadership Continuing Education Session 4: Developing Peer Support Budgets
Peer Support Leadership Continuing Education Session 4: Developing an Effective Team Culture in Peer Support Programs
December 13 & 14, 2023 | 9:00am-12:00pm
*Application required - accepted on a rolling basis up to 2 weeks before start of each session or requested TA date. Limited space available*
Price: FREE
Description:
Developing a team culture that fosters relational safety, is responsive to team needs, is responsive to unhealthy and unhelpful dynamics, and provides quality support to navigating challenges team members experience is a significant concern in our resource-scarce community. This session for focus on key elements of developing team cultures that are healthy and responsive, which includes mechanisms to monitor morale, identify needs and changes, and understanding power dynamics.
Instructor: Randy Morrison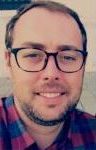 Randy Morrison (he/him) is a person who personally understands the challenges of navigating substance use and mental health concerns. He has worked in the peer support field for over 10 years and is a Certified Intentional Peer Support (IPS) Specialist, IPS Trainer, and Recovery Coach trainer. Randy led the growth and implementation of peer support programs across a continuum of healthcare services, including emergency departments, primary care, behavioral health clinics, youth programs, case management programs, and four peer support centers. Randy oversaw the largest peer support team in Maine, reaching over 60 positions. More recent, he has offered consultation on building peer support programs, peer support supervision, and supporting the authentic inclusion of lived experience into the mental health system.
Interested in other sessions being offered? Follow these links for details:
Session 1: Peer Support Supervision
Session 2: Developing an Effective Team Culture in Peer Support Programs
Session 3: Developing Strategic Partnerships in Peer Support Programs
One-on-One Technical Assistance Sessions
Interested in applying to attend one or more sessions? Click "Apply Here" below! If you are applying for multiple programs you only need to fill out the application once and select all the programs you are applying for.