Six-month Hybrid Format Continuing Education Certificate Course
Effective supervision is essential for promoting better outcomes for those in our care and for maintaining healthy teams and relationships at work, but often people are promoted without receiving specific training in supervision models and skills either in their academic training or on the job. 
This certificate course will support supervisors across the behavioral health field, especially those in rural Maine, in honing and developing the skills needed to be effective supervisors. Through a combination of interactive workshops, didactic lectures, and self-paced work, participants will gain valuable skills to balance the administrative and supportive or clinical aspects of supervision. They will leave the program having developed a  personalized supervision manual and development plan. This course will address topics outside of clinical supervision to provide guidance and skills for all aspects of supervision and management. Participants will also receive ongoing online mentorship through a Project ECHO cohort at the conclusion of the program. 
Audience
Supervisors of behavioral health services, clinical supervisors, peer supervisors, new supervisors, existing supervisors, and behavioral health supervisors working in various settings – behavioral health, health care, recovery services, and other settings.
Objectives
Develop the skills and knowledge of supervisors 

Create networks of support for supervisors

Prepare first-time and early-career supervisors for supervisory roles

Develop supervisors' ability to create dynamic, motivating team environments
Tuition
Individual tuition for this course is $315 per person.
Scholarships are available for participants in designated rural areas. In addition, reimbursement for transportation and lodging for the two on-site days (February 3- Bangor & June 23 – Waterville) are available for those coming from designated rural zip codes or those traveling more than 350 miles round trip.
Course Format
The blended format 6-month program will guide cohorts of up to 40 participants through 6 full-day trainings and additional self-paced course material. Each program begins and ends with a face-to-face session that offers networking, content, and sharing. The other four months will offer pre-session didactic self-study programming with instructor input and 6-hour live zoom sessions that offer content and interactive activities. 
Program Dates
February 3 | On-site:  Husson University, Richard E. Dyke Center for Family Business, Bangor, Maine

February 17 | Virtual
March 17 | Virtual
April 21 | Virtual
May 19 | Virtual

June 23 | On-site: Thomas College, Summit Room, Waterville, Maine
Each session (onsite and virtual) will meet for 6 hours.
Live or Work in a Rural area?
Find out if you qualify for a Rural Area scholarship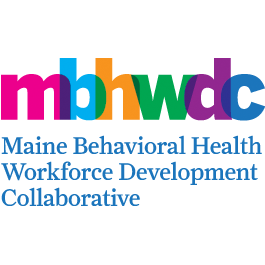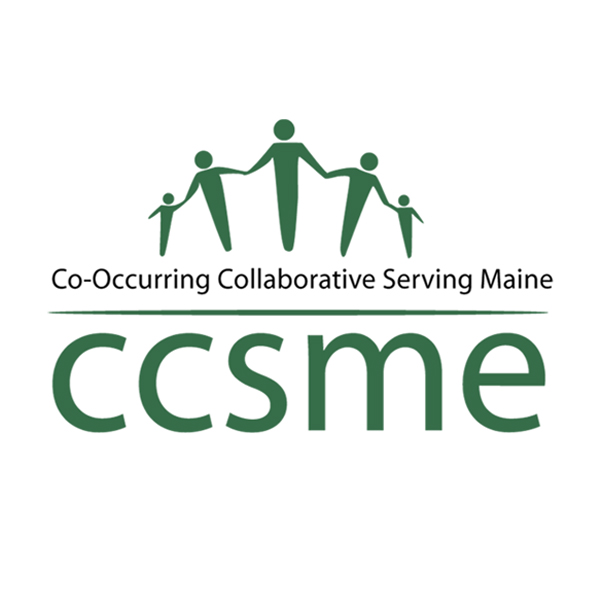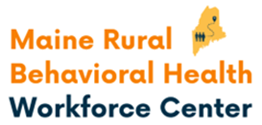 Course Information
View additional course information
Course Instructors
Please note – additional instructors may be added here
Christine McNulty
Christine McNulty, LCSW, LADC, CCS, has spent her career working with children, adolescents, and adults that have been impacted by substance use and mental health challenges. Christine began her career in the early nineties working in an inpatient mental health hospital with children and adolescents. After completing her Bachelor's degree in Social Work, Christine moved to San Jose, CA, where she led a drop-in program for homeless and street-dependent youth and young adults. After working in California for 6 years, Christine returned home to Maine, where she completed her Master's Degree in Social Work.
Over the last 25 years, Christine has had the opportunity to work with many diverse populations in a number of diverse settings. She has had the opportunity to work in inpatient hospital treatment programs; and, has led teams in residential treatment programs; social service drop-in programs for homeless populations; group homes; and, correctional facilities. Currently, Christine is working as a behavioral health consultant for social service programs and schools.
Randy Morrison
Randy Morrison is a person who personally understands the challenges of navigating substance use and mental health. He is the Director of Peer Support Programs at MaineHealth and is a Certified Intentional Peer Support (IPS) Specialist, IPS Trainer, and Recovery Coach trainer. Randy leads the growth and implementation of peer support programs across MaineHealth. Currently, MaineHealth has over 60 peer support positions in a number of settings, including emergency departments, primary care, behavioral health clinics, youth programs, case management programs, and four peer support centers. Outside of work, he enjoys traveling with his husband, bird watching, and heading to a park with his dog, Sully.
Liam Shaw
Liam Shaw LCSW, MBA, has earned a BSW from USM, an MSW from Boston University, a post-graduate certificate in Non-Profit Management from Boston University, and an MBA from USM. He has worked in the mental health field for 26 years and is currently the Manager of Outpatient Pediatric Behavioral Health for the MaineGeneral Medical Center's Edmund N. Ervin Pediatric Center, and he is also the Project Director and Principle Investigator for the Central Maine Youth Trauma Initiative (CMYTI) a 5-year grant from the National Child Traumatic Stress Network (NCTSN)   Liam has received extensive training in the Attachment & Biobehavioral Catchup Model (ABC), Positive Parent Program (PPP)  Trauma Focused Cognitive Behavioral Therapy (TF-CBT), Structural Family Therapy and Client Directed Outcome Informed Services (CDOI). Liam has also been an Adjunct Instructor for Kennebec Valley Community College's Mental Health Program since 2011.
Agenda Highlights
Session 1: On-site – Orientation and building the cohort, overview of tasks & functions of a supervisor, models of supervision, and self-evaluation
What are the tasks and functions of a trauma-informed and culturally responsive supervisor? 

What type of models of supervision are there, and which one fits me and my organization best?

What do I need to know about becoming a better supervisor? 
Session 2: Online – Leadership of your team
How do I best communicate and work to develop my team?

In what ways can I promote communication amongst my team?

How do I manage change?

How best to respond to conflict?

How best to work across and with multiple disciplines? 
Session 3: Online – Ethics and legal and the ethics of self-care for you and your team
What legal and ethical issues should I be concerned about for me, my organization, and my team, and how do I manage those?

How do I keep myself and my supervisees healthy and get the work done?

Where and how do I support my staff and me to develop?

Where can I access the supports I need?
Session 4: Online – Fiscal and performance management
How do I  manage my program fiscally, and what do these fiscal reports tell me?

How do I measure and monitor my program outcomes?

What does contracting and managing your grants entail?
Session 5: Online – Development of you and your team
How to get the most from my team and develop high-performing teams?

What are the best practices for recruitment, employee performance reviews, and monitoring?

What are the ways to effectively deal with challenging employee situations?

What are ways to manage relationships across my team?
Session 6: On-site: Reinforcing the gains and supporting ongoing professional development
What have I learned? 

What is my self-development plan?

How do I prepare myself for the next steps in my professional development?

How do I get involved in the ECHO series?
Continuing Education
48 hours of continuing education (includes 36 live hours of instruction, 12 hours of static instruction, inclusive of 6 hours of ethics)

Fulfills the training requirement for the Certified Clinical Supervisor training (however, it is recommended that participants have completed the 24-hour CCS training (through CCSME or another similar course) as this certificate program will be more in-depth).

Contact hours:

48 contact hours

for peer support professionals, social workers, licensed clinical prof

essional counselors, and other behavioral health professionals

48 Category I contact hours for psychologists are provided.

CCSME is a pre-approved sponsor and provider of Professional Education Activities for Psychologists.

48 contact hours for CHES.

CCSME is a designated provider of continuing education contact hours (CECH) in health education by the National Commission for Health Education Credentialing, Inc.

48 contact hours pending for alcohol and drug counselors

from the Maine Board of Alcohol and Drug Counselors

48 contact hours for nurses

Criteria for Successful Completion for nurses:

Attendees are required to participate in 100% of the sessions and are present in the full duration of the learning activity, and complete/submit an evaluation form. Partial credit will not be awarded.

CCSME is approved as a provider of nursing continuing professional development by the Northeast Multistate Division Education Unit, an accredited approver by the American Nurses Credentialing Center's Commission on Accreditation.
Deliverables
Through live sessions and self-study work, participants will develop a personalized supervisor manual, reflective of their role, personal development plan, and agency. Participants will receive a certificate of participation for 48 total contact hours (36 hours of live instruction, 12 hours of static online instruction), inclusive of 6 hours of ethics training. 
Upon completion of this course, participants will have an opportunity to continue to receive mentoring and education on this topic via a Project ECHO learning community.
Funding Disclosures and Conflict of Interest
Conflict of Interest
This educational activity does not include any content that relates to the products and/or services of a commercial interest that would create a conflict of interest. There are no individuals in a position to control content for this activity or have any relevant financial relationships to declare. There is no commercial support being received for this CNE offering.
Sponsors
This course is developed through the Maine Behavioral Health Workforce Development Collaborative and the Rural Behavioral Health Workforce Center
The Maine Behavioral Health Workforce Development Collaborative is coordinated by CCSME and funded by the Maine Department of Health and Human Services

The Rural Behavioral Health Workforce Center is supported by the Health Resources and Services Administration (HRSA) of the U.S. Department of Health and Human Services (HHS) as part of an award totaling $1,365,000 with 0 percent financed with nongovernmental sources. The contents are those of the author(s) and do not necessarily represent the official views of, nor an endorsement, by HRSA, HHS, or the U.S. Government. For more information

, please visit HRSA.gov
Refund policy
CCSME withholds a $10 administration fee for cancellation refunds given within one week of the course start date. Cancellation requests with less than one week's notice will not be refunded