Description
Wednesday, September 6 & Thursday, September 7, 2023 | 1:30-4:45pm
Description
Now that you have some experience as a clinical supervisor, how do you assess your own professional growth and development? How do we measure successful outcomes in the supervisory relationship? In this workshop we will explore our professional growth and development as clinical supervisors, ethical considerations for supervising, and the parallel process of the supervisor/supervisee and supervisee/client relationships. We will explore and clarify our perceptions and conceptualization of supervision as clinical practice.
Objectives
– Learner can articulate the importance of assessing one's professional growth and development as a clinical supervisor.
– Learner can identify at least two methods for approaching assessment of the supervisory relationship.
– Learner has developed at least one new approach to managing ethical issues in clinical supervision.
Presenter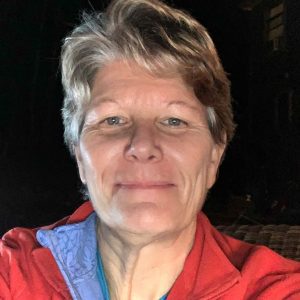 Kelli S. Fox, DSW, LCSW, CCS, LADC Kelli earned a BA degree at Rutgers University in NJ, MSW at the University of New England in Maine and DSW at Millersville University in PA. Her research and interests have led to both nation and international training and publications. Kelli's research and practice interests include interprofessional collaborative education and practice, ethical and sustainable clinical practice and leadership, integration of spiritual and clinical practice, and leadership development.
Throughout her career, Kelli has learned from mentors and her own experiences to recognize the power of positive and authentic relationship to create healing and recovery for individuals and families, including very young children and adult survivors of violence. Kelli believes that working from this relational framework in the context of clinical supervision, organizational leadership, and change management, as well as an educator is invaluable and creates the basis from which learning, growth and positive change emerges.
Audience
Members of the behavioral health workforce in Maine
Contact Hours
– 6 contact hours for social workers, licensed clinical professional counselors, and behavioral health professionals.
– 6 contact hours for Maine Drug and Alcohol Counselors pending approval from the Maine Board of Drug and Alcohol Counselors.
– 6 Category I contact hours for psychologists are provided. CCSME is a pre-approved sponsor and provider of Professional Education Activities for Psychologists.
– 6 contact hours for CHES. CCSME is a designated provider of continuing education contact hours (CECH) in health education by the National Commission for Health Education Credentialing, Inc.