Six-month Hybrid Format Continuing Education Certificate Course
Effective supervision is essential for promoting better outcomes for those in our care and for maintaining healthy teams and relationships at work, but often people are promoted without receiving specific training in supervision models and skills either in their academic training or on the job. 
This certificate course will support supervisors across the behavioral health field, especially those in rural Maine and those who are new to supervision or looking to radically advance their supervisory skill set, in honing and developing the skills needed to be effective supervisors. Through a combination of interactive workshops, didactic lectures, and self-paced work, participants will gain valuable skills to balance the administrative and supportive or clinical aspects of supervision. They will leave the program having developed a  personalized supervision manual and development plan. This course will address topics outside of clinical supervision to provide guidance and skills for all aspects of supervision and management. Participants will also receive ongoing online mentorship through a Project ECHO cohort at the conclusion of the program. 
Audience
Supervisors of behavioral health services, clinical supervisors, peer supervisors, new supervisors, existing supervisors, and behavioral health supervisors working in various settings – behavioral health, health care, recovery services, and other settings.
Objectives
Develop the skills and knowledge of supervisors 

Create networks of support for supervisors

Prepare first-time and early-career supervisors for supervisory roles

Develop supervisors' ability to create dynamic, motivating team environments
 Tuition
Individual tuition for this course is $325 per person.
Scholarships are available for participants in designated rural areas (see below to check your zipcode). In addition, reimbursement for transportation and lodging for the on-site day on May 17 is available for those coming from designated rural zip codes or those traveling more than 350 miles round trip.
Course Format
The blended format 6-month program will guide a cohort of up to 30 participants through 10 half-day trainings and additional self-paced course material. The program ends with a face-to-face session that offers networking, content, and sharing. The other four months will offer pre-session didactic self-study programming with instructor input and 4-hour live zoom sessions that offer content and interactive activities. 
Program Dates
The cohort will meet every other Friday from January 12th through May 17th, 2024. The virtual sessions will be held from 8:30am-12:30pm and the final in-person session will be held from 10:00am-4:00pm at Thomas College in Waterville, ME. Full list of dates:
Virtual dates: January 12 + 26, February 9 + 23, March 15 + 29, April 5 + 19, May 3 (alternate Fridays 8:30am-12:30pm) 

In-person date: Friday, May 17, 9:30am-2:30pm | Thomas College, Waterville, ME
Full attendance at every session is required.
Live or Work in a Rural area?
Find out if you qualify for a Rural Area scholarship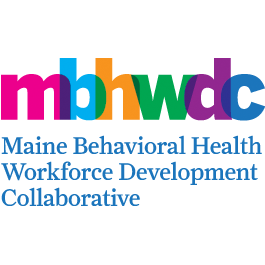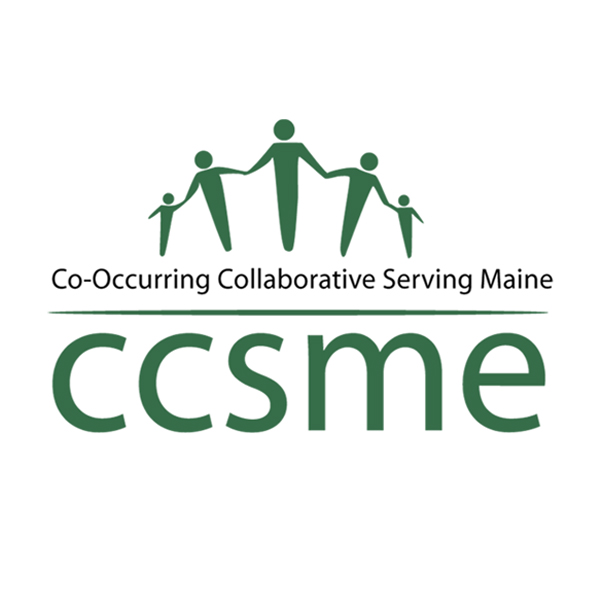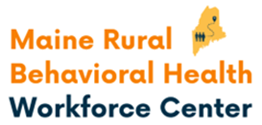 Course Information
View additional course information
Course Instructors
Christine McNulty
Christine McNulty, LCSW, LADC, CCS, has spent her career working with children, adolescents, and adults that have been impacted by substance use and mental health challenges. Christine began her career in the early nineties working in an inpatient mental health hospital with children and adolescents. After completing her Bachelor's degree in Social Work, Christine moved to San Jose, CA, where she led a drop-in program for homeless and street-dependent youth and young adults. After working in California for 6 years, Christine returned home to Maine, where she completed her Master's Degree in Social Work.
Over the last 25 years, Christine has had the opportunity to work with many diverse populations in a number of diverse settings. She has had the opportunity to work in inpatient hospital treatment programs; and, has led teams in residential treatment programs; social service drop-in programs for homeless populations; group homes; and, correctional facilities. Currently, Christine is working as a behavioral health consultant for social service programs and schools.
Randy Morrison
Randy Morrison (he/him) is a person who personally understands the challenges of navigating substance use and mental health concerns. He is a Certified Intentional Peer Support (IPS) Specialist, IPS Trainer, and CCAR Recovery Coach trainer; and has a master's in public health and a master's in policy, planning and management. Randy spent over seven years leading the growth and implementation of peer support programs across Maine's largest healthcare system before becoming a full-time trainer and consultant. During his time as a senior leader, he grew a peer support team of 3 peer supporters to over 65, the largest in Maine. The programs spanned substance use peer support, mental health peer support, youth peer support, and family/parent peer support. Those positions worked in a variety of settings as well, including emergency departments, primary care, behavioral health clinics, youth early intervention programs, case management programs, and four peer support centers. Randy was a co-author on a manual for integrating peer support into multidisciplinary and clinical settings. Randy is passionate about peer support fidelity and creating systems that center the people utilizing them.
Guest Instructor: Liam Shaw, LCSW, MBA | read more…
Guest Instructor: Robert Kenney, PhD | read more…
Agenda Highlights
Session 1 | January 12 | Welcome & Setting the Stage
Team and group norms
Team culture
Leading in the middle
Introduce professional development plan
Session 2 | January 26 | Fundamentals: Supervision as a Skill
Self-assessment and development plan
Supervision models & functions of a supervisor
Qualities of a "good" supervisor
SMART goals
Session 3 | February 9 | Leadership
Leadership vs. management

Creating a vision for your team

SWOT analysis
Session 4 | February 23 | Change Management
Effective communication throughout the change process

Responding to conflict

Giving and receiving feedback
Session 5 | March 8 | Legal Issues & Ethics
Working with HR and legal representatives

Assistance programs, resources, benefits

Defining ethics & scope of practice

Roles, responsibilities, boundaries
Session 6 | March 22 | Self-Care & Setting Up Supervision
Self-care & finding your balance

Self-care vs community care

Hiring & onboarding

Setting up supervisory relationships – contracts, notes, templates, individual development
Session 7 | April 5 | Finance
Budget basics & budget management

Practice building & tough choices

Financial learning plan
Session 8 | April 19 | Individual Development & Performance Management
Radical candor & managing our "stuff"

Resetting supervisory relationships

Corrective action – conversations
Session 9 | Mary 3 | Team Culture
Diversity, equity, and inclusion – roles, pathways, and identities
Cultivating growth, emotional safety, intellectual curiosity
Setting team values and agreements
Power dynamics
Conflict in the workplace
Session 10 | IN PERSON May 17 | Wrap-Up, Network, & Next Steps
What have I learned? 

What is my self-development plan?

How do I prepare myself for the next steps in my professional development?

How do I get involved in the ECHO series?
Continuing Education
48 hours of continuing education – includes 40 live hours of instruction (inclusive of 5 hours of ethics) and 8 hours of static instruction
Fulfills the training requirement for the Certified Clinical Supervisor training (however, it is recommended that participants have completed the 24-hour CCS training (through CCSME or another similar course) as this certificate program will be more in-depth).

Contact hours:

48 contact hours

for peer support professionals, social workers, licensed clinical prof

essional counselors, and other behavioral health professionals

48 Category I contact hours for psychologists are provided.

CCSME is a pre-approved sponsor and provider of Professional Education Activities for Psychologists.

48 contact hours for CHES.

CCSME is a designated provider of continuing education contact hours (CECH) in health education by the National Commission for Health Education Credentialing, Inc.

48 contact hours pending for alcohol and drug counselors

from the Maine Board of Alcohol and Drug Counselors
Deliverables
Through live sessions and self-study work, participants will develop a personalized supervisor manual, reflective of their role, personal development plan, and agency. Participants will receive a certificate of participation for 48 total contact hours (40 hours of live instruction, 8 hours of static online instruction), inclusive of 5 hours of ethics training.
Upon completion of this course, participants will have an opportunity to continue to receive mentoring and education on this topic via a Project ECHO learning community and/or a Behavioral Health Supervisory Community of Practice.
Funding Disclosures and Conflict of Interest
Conflict of Interest
This educational activity does not include any content that relates to the products and/or services of a commercial interest that would create a conflict of interest. There are no individuals in a position to control content for this activity or have any relevant financial relationships to declare. There is no commercial support being received for this CNE offering.
Sponsors
This course is developed through the Maine Behavioral Health Workforce Development Collaborative and the Rural Behavioral Health Workforce Center
The Maine Behavioral Health Workforce Development Collaborative is coordinated by CCSME and funded by the Maine Department of Health and Human Services

The Rural Behavioral Health Workforce Center is supported by the Health Resources and Services Administration (HRSA) of the U.S. Department of Health and Human Services (HHS) as part of an award totaling $1,365,000 with 0 percent financed with nongovernmental sources. The contents are those of the author(s) and do not necessarily represent the official views of, nor an endorsement, by HRSA, HHS, or the U.S. Government. For more information

, please visit HRSA.gov
Refund policy
CCSME withholds a $10 administration fee for cancellation refunds given within one week of the course start date. Cancellation requests with less than one week's notice will not be refunded
[/et_pb_column]
[/et_pb_column]
[/et_pb_column]